A guide for taking and uploading pics
Here's what I need to complete/update your profile:
A full set of at least 6 good quality pics all taken at the same time.  One non-nude pic (underwear or bathing suit), then some standing full nude pics, fully hard, from the front, sides and the back. I should be able to see from below your dick to above your head in every pic.  Using a mirror is usually the easiest, but get creative with trying to prop your phone up to take the pics.  Here's a good example of those 6 minimum pics: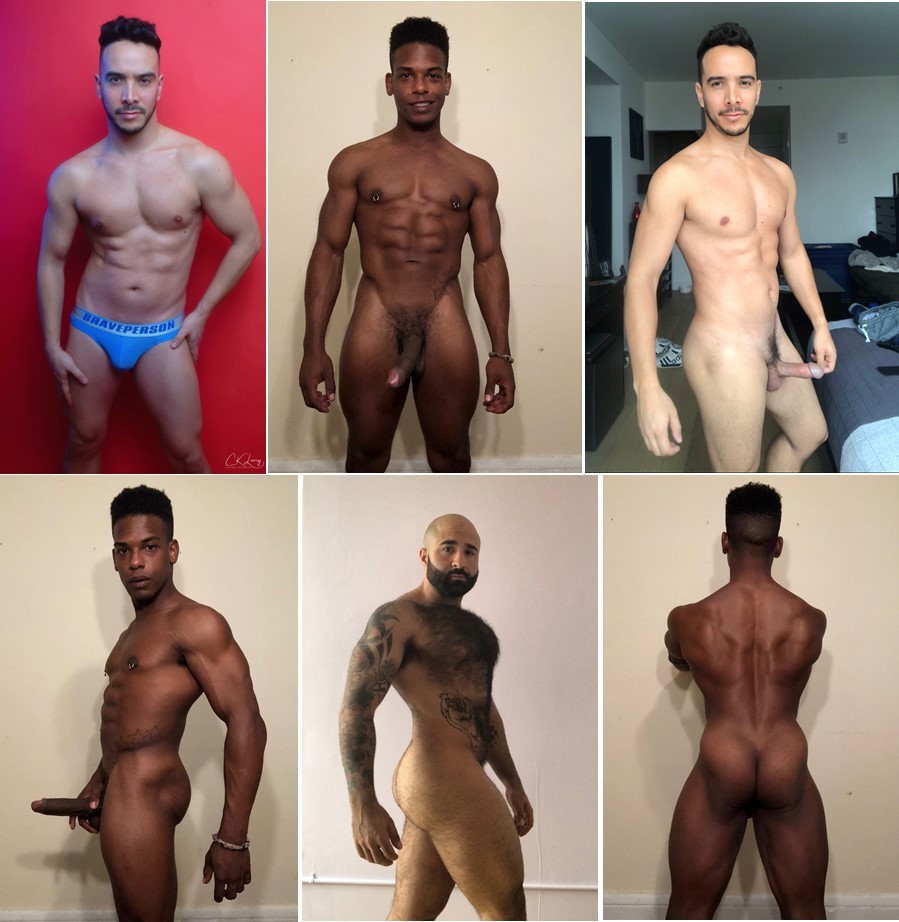 Feel free to send more than just these 6 pics, these are just examples so you have at least enough pics for us to get your profile up to date.
Please email your pics over to matt@fabscout.com.
Pic Details:
Non-nude frontal: Nice frontal pic of you shirtless in a nice pair of underwear. Good bulge in the underwear, but no full nudity in this pic.
Hard frontal: Should be fully hard in the pic, taken from the front. If your dick points straight out when hard, try to twist your hips a little to one side or the other so we can see how long your dick is. Don't let it point directly at the camera.
Hard side/profile: Dick is fully hard, pointing out to the side to show it's length. We should also see the shape of your ass. Trying to show off both at the same time.
Hard side/profile: Dick is fully hard, this time from the other side. Should show off the length of your dick plus your ass as well.
Side butt/profile: Can be done from either side, looking to show off your ass profile in the pic. Nice twist in the torso to also show off your stomach and chest.
Back/butt: Full nude from the back showing off your ass.
Technical Stuff:
Check the settings on your camera, the resolution or size should say 4:3 or something like that.  Some phones take really tall and skinny pics and I'm not able to use those.  Also, please send me the pics at full size.  You can use websites like WeTransfer.com to upload them and send them to my email matt@fabscout.com.
Notes:
Smile!  A smile or smirk in your pics usually looks like you are having fun and enjoying yourself.  That's usually a much better look than trying to look too serious or posing.
Lighting!  Trying to use natural lighting, if at all possible.  A room with bright light and a big window is usually great.  If you don't have that, make sure you have the light above and in front of you.  We don't want the light behind you, as you'll end up being one big shadow.
More Pics!  Take more pics than you think you will need.  Photographers generally take hundreds of pics and then narrow down to the best few.  Take a bunch of pics in each position and then go through them later.  Or send me all of them and I'll be happy to pick through them.